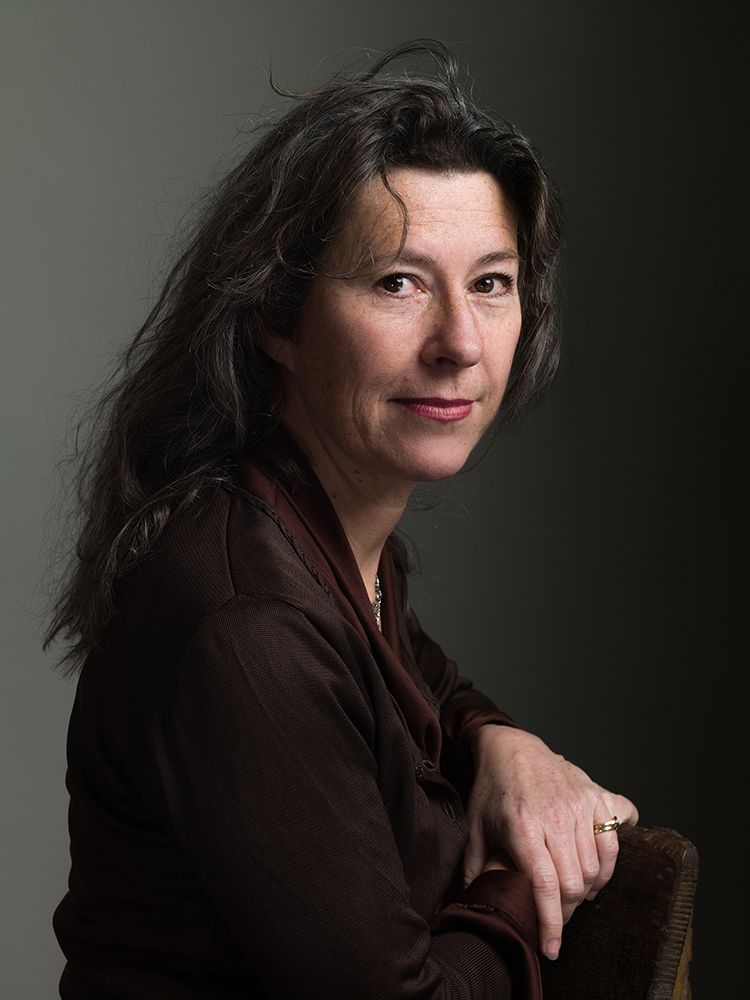 Lynne Leegte (1965, Luton) makes installations, sculptures and photos. In her work an omnipresent timeless tranquility, reflection and a feeling of melancholy prevails. Her themes revolve around transience and death but also touch the spheres of consolation and fleeting beauty.
Each work emerges from an idea. Leegte does not allow herself to be limited by the technical restrictions of a fixed medium. Her work ranges from small delicate hand-carved objects to full size monumental installations. She considers herself as a sculptor in the widest sense of the word which is also evident in her photography.
In Leegte's sculptures alabaster is a much used material. The transparency of this stone which seems to hold the light strengthens the sensitive atmosphere of the object. She sculpts the material in a precise and intensive way until a fragility emerges which is so characteristic of her work.
The large tactile value of her sculptures continues in her photos. The textures and the spaciousness in her photography are emphasized by soft slanting light and reminds one of seventeenth century painters. The photos have been constructed: sometimes her work figures in a space or features Leegte herself and sometimes she uses filters to obtain a certain effect. The filters consist of diverse materials or substances so that the effect is already evident by looking through the lens. For her series of landscapes she made photos using a glass container filled with olive oil as the filter. The resulting deformations and colour nuances yielded new views which conjure up associations with the landscapes of Ruysdael.
Lynne Leegte has realized installations in various special locations. Often these were historical buildings with a unique status of their own. Her goal is to stay as close as possible to the physical but also to the functional character of the building. The installations intervene in a natural way with the interior, triggering spontaneous questions because of the unnatural situation that has arisen.
Style, ambiance, colour and history are taken into account, resulting in works exuding a monumental stillness.