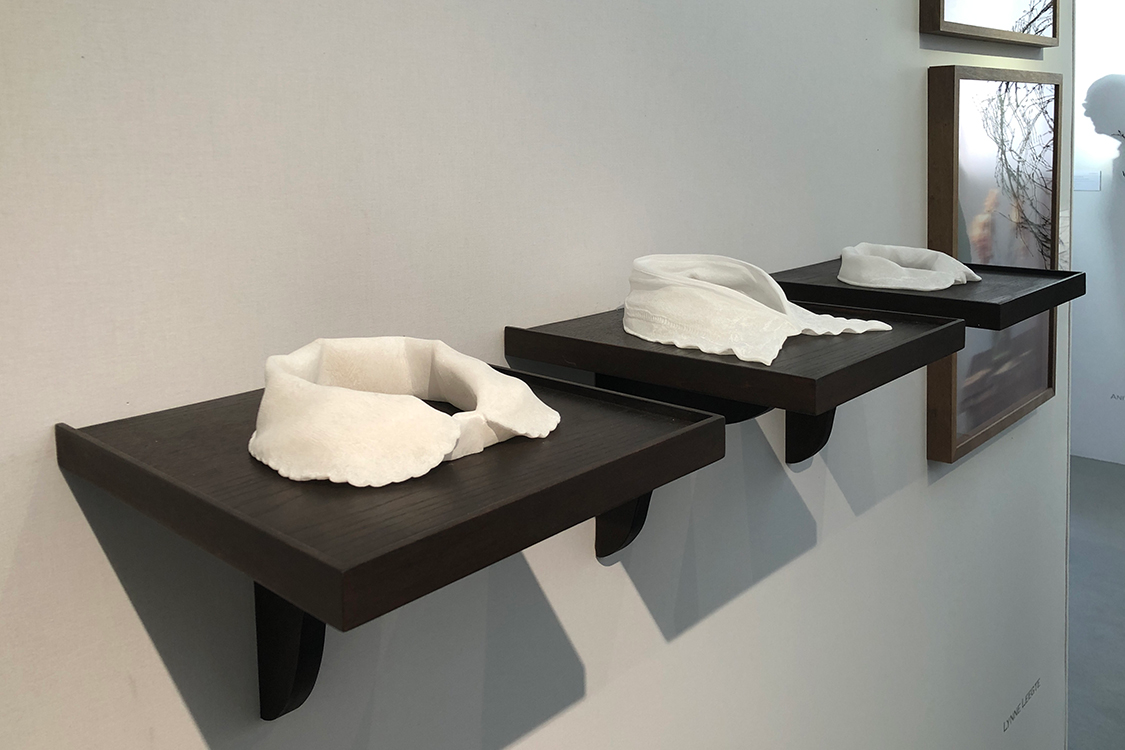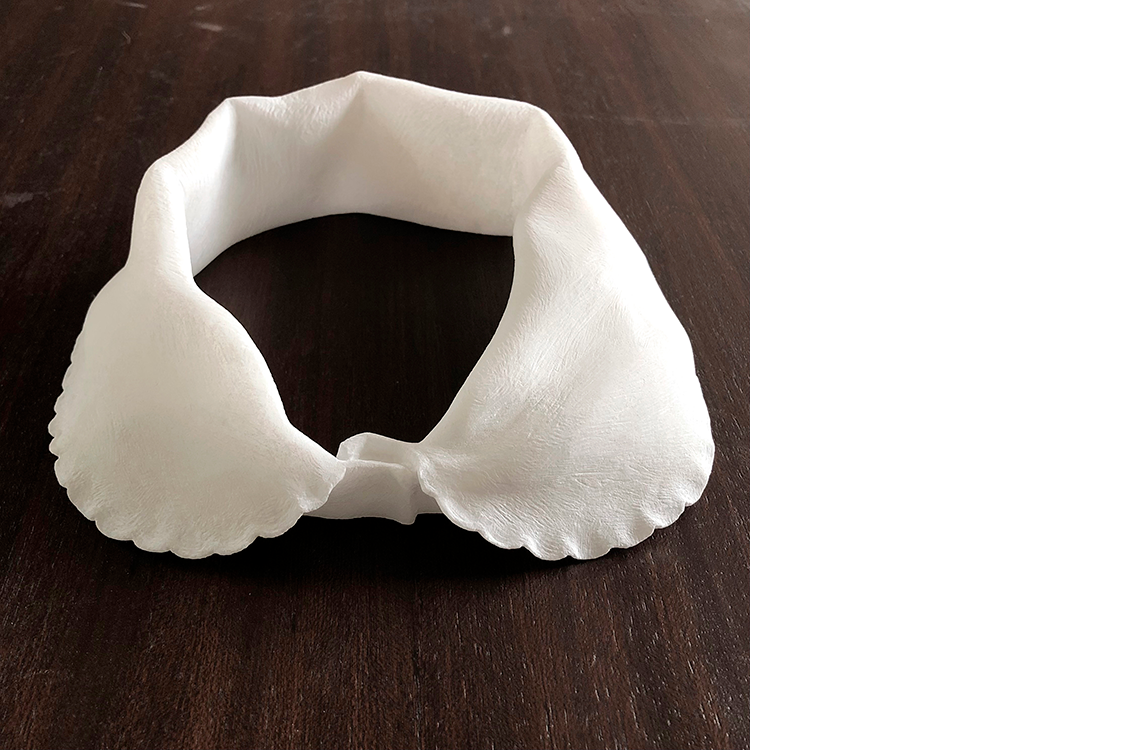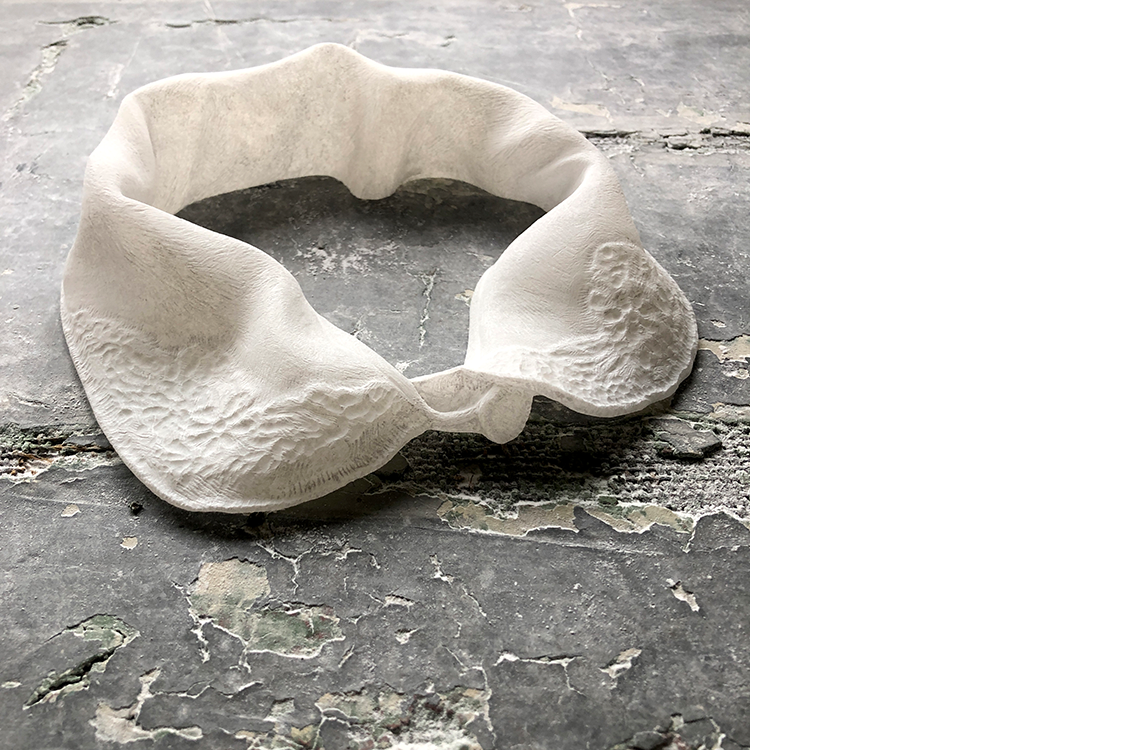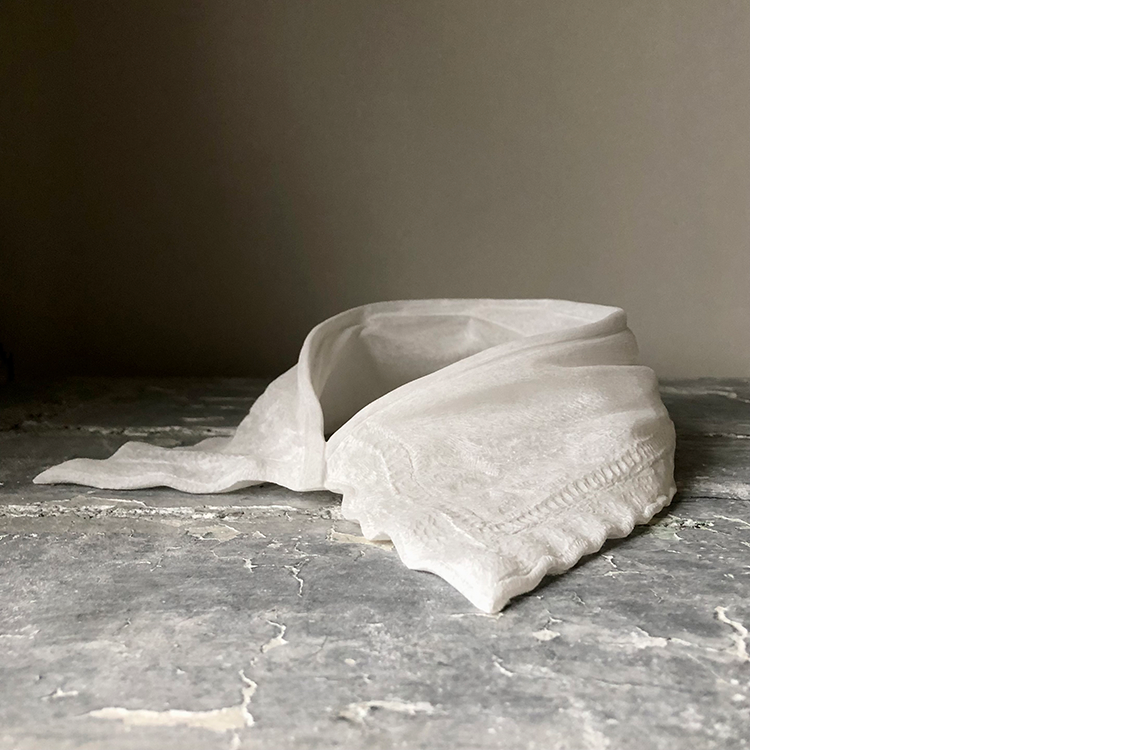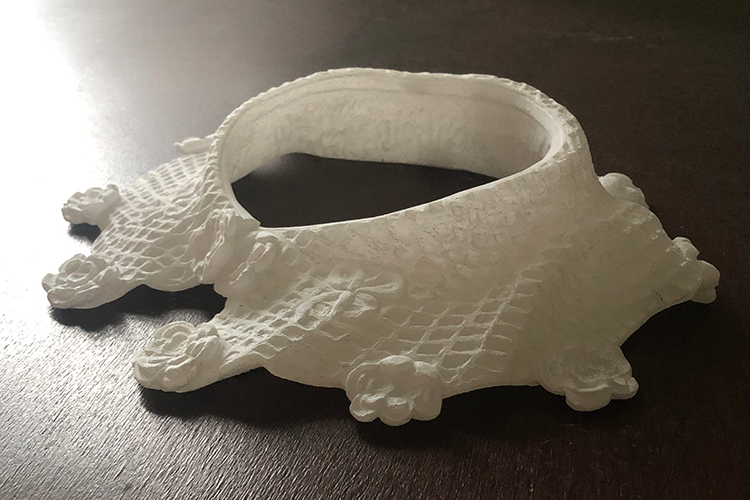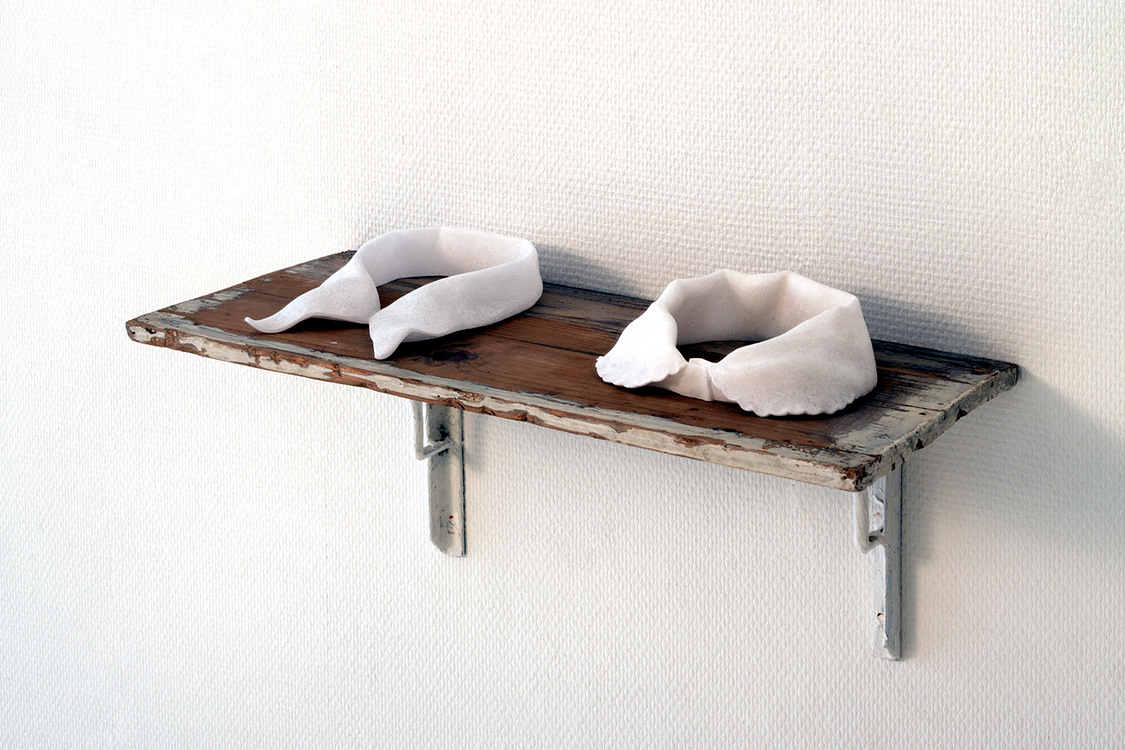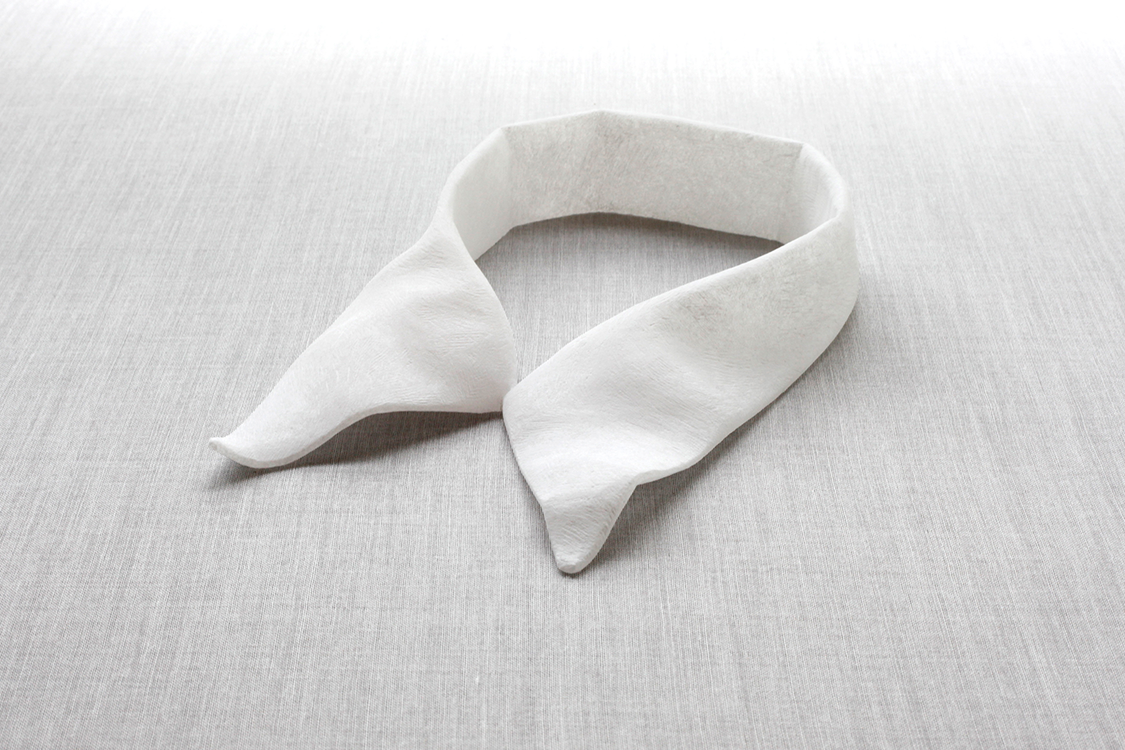 Collar I 2015 alabaster 5 x 17,5 x 17 cm
Collar II 2021 alabaster 3 x 14 x 15 cm
Collar III 2021 alabaster 6 x 18 x 19 cm
Collar IV 2022 alabaster 4,5 x 23,5 x 22 cm
Two collars on show at Reuten Gallery with the exhibition Leaves in 2015
Collar 2015 alabaster 3,5 x 14 x 22 cm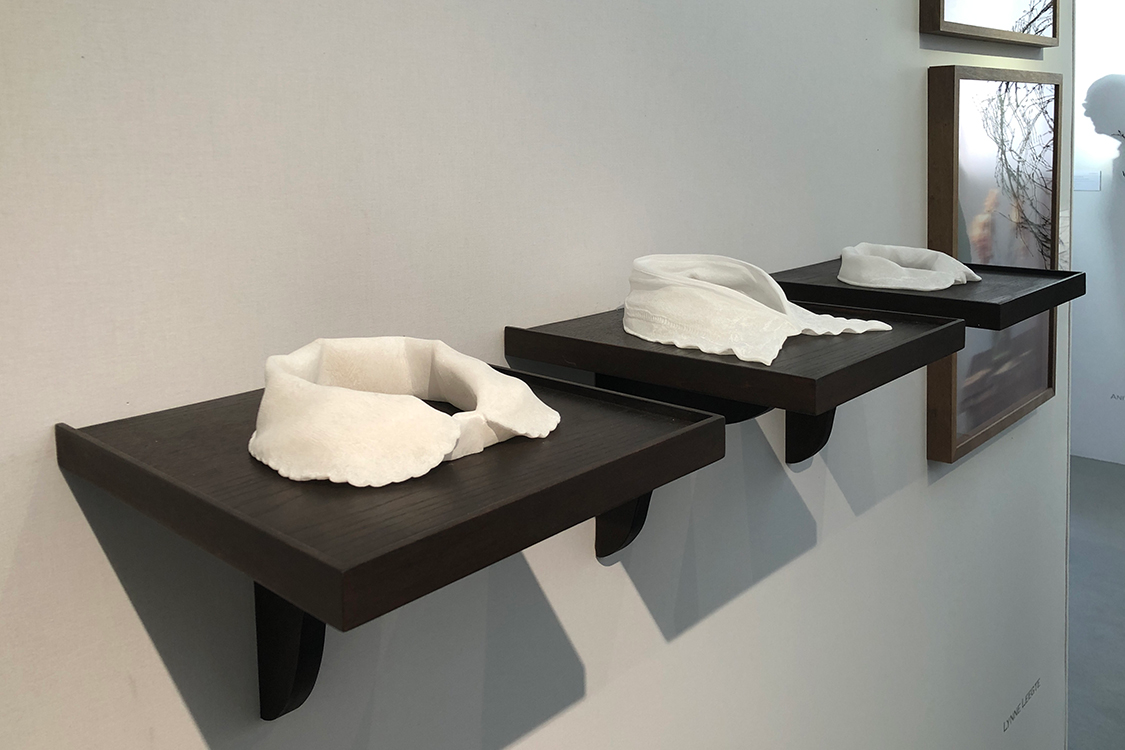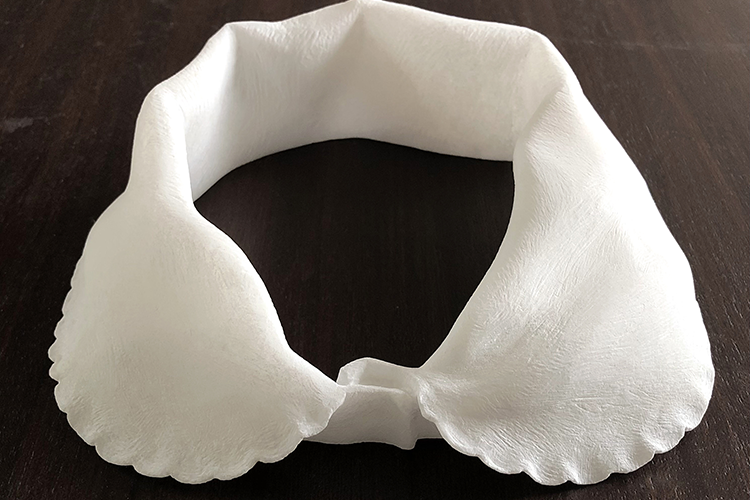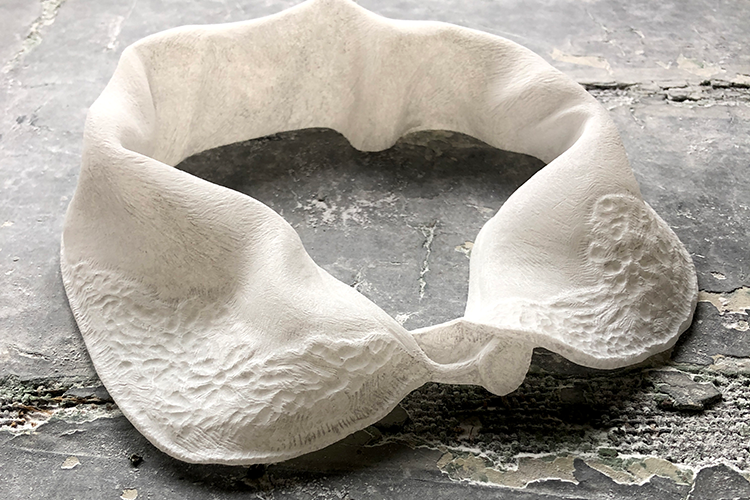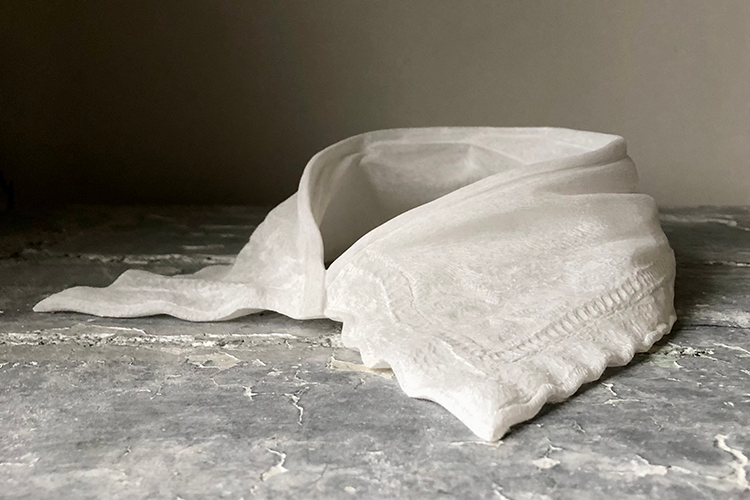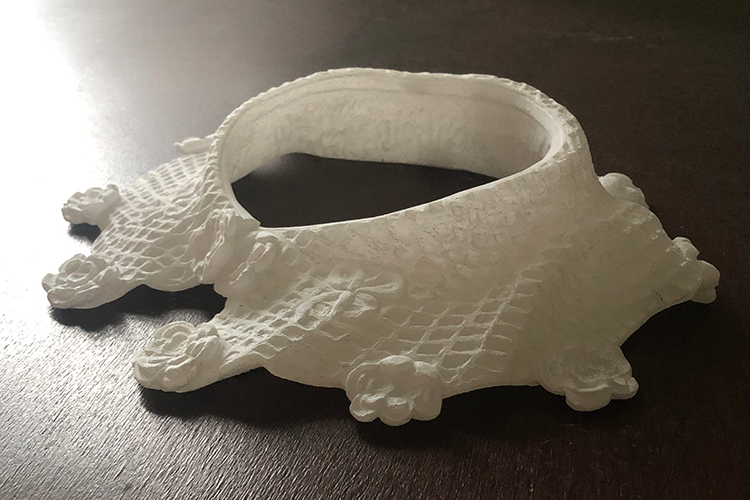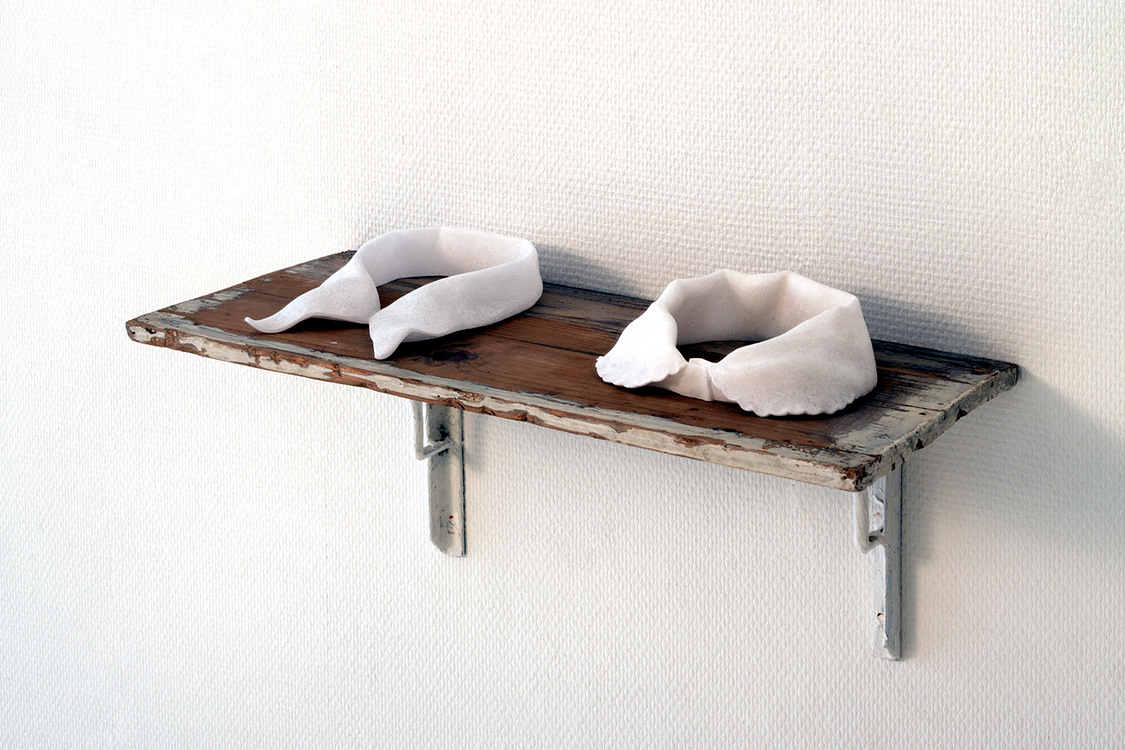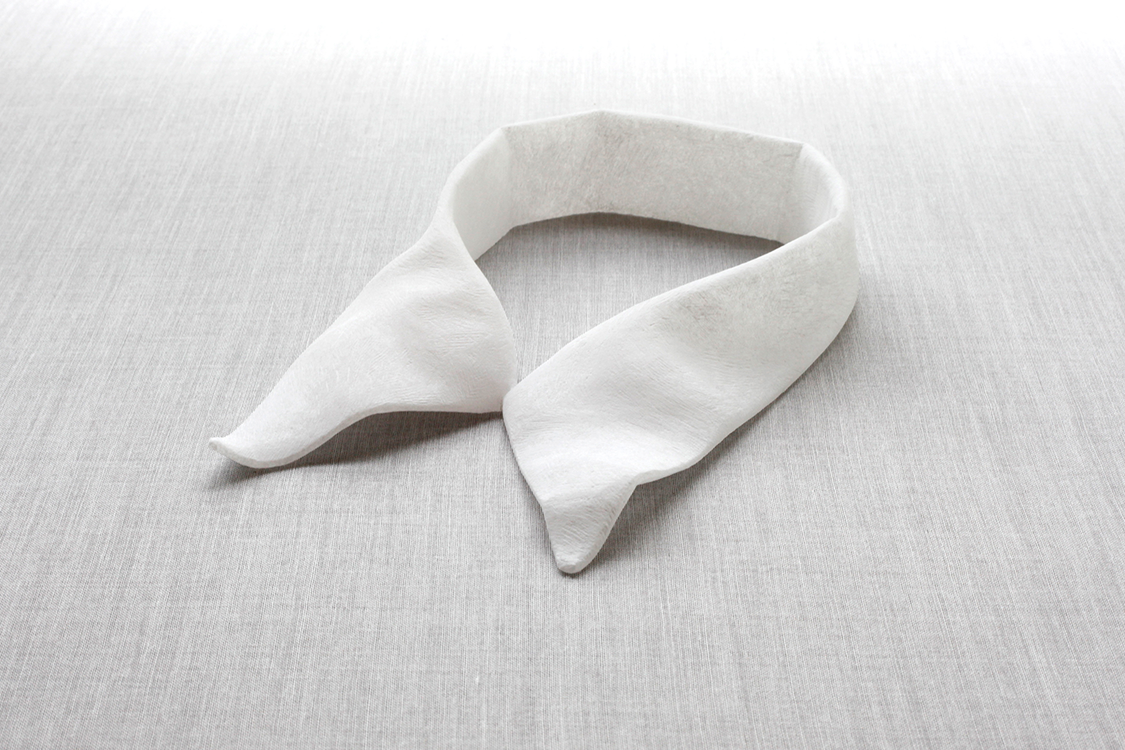 The alabaster collars are like a series of portraits. Each collar has a personal story. Transformed in alabaster they're individual and universal at the same time.
The series started with two collars at Reuten Gallery in the exhibition Leaves in 2015.
I decided to proceed with this theme when the opportunity arose to present them at the PAN Amsterdam artfair at JanKnegt Gallery in 2021. There are now five alabaster collars. Their sizes vary but are all approximately 5 x 19 x 19 cm.